Female Escort Advertising Rates - FemaleCompanions.Com
Advertise your Escort Services...
FemaleCompanions.com, a female escort directory, has been helping people find escorts around the globe since 2000. Thousands of female escorts, and escort agencies have joined our network of service providers for more than a decade, making FemaleCompanions.com one of the most well known escort search resources in the industry.

With great rates, and easy access to our contact details, displaying your listing with FemaleCompanions.com means you get a great value, and great customer service. You also get great exposure. We're always working to increase our traffic so that your listing gains more views, more clicks, and ultimately, more clients for your business.

You can even post your escort ad free. Thousands of people use our "escort finder" to find escorts in their local area, every day. We're global. So, you'll find escort listings from New York, California, Las Vegas, Texas, London, Sydney, Brussels, Toronto, and everywhere in between. Our global escort listings are matched with traffic from around the world, so you know that your escort ad will be seen by clients in your area.

FemaleCompanions.com doesn't claim to be the largest escort directory, but we do claim a high level of quality and personalized attention to every inquiry. Each escort ad in our directory is edited by hand. Quality ads means that our visitors; your future clients, find what they're looking for.



Rates for an alphabetical, photo listing at the top of your city, state or country - 35$ per year!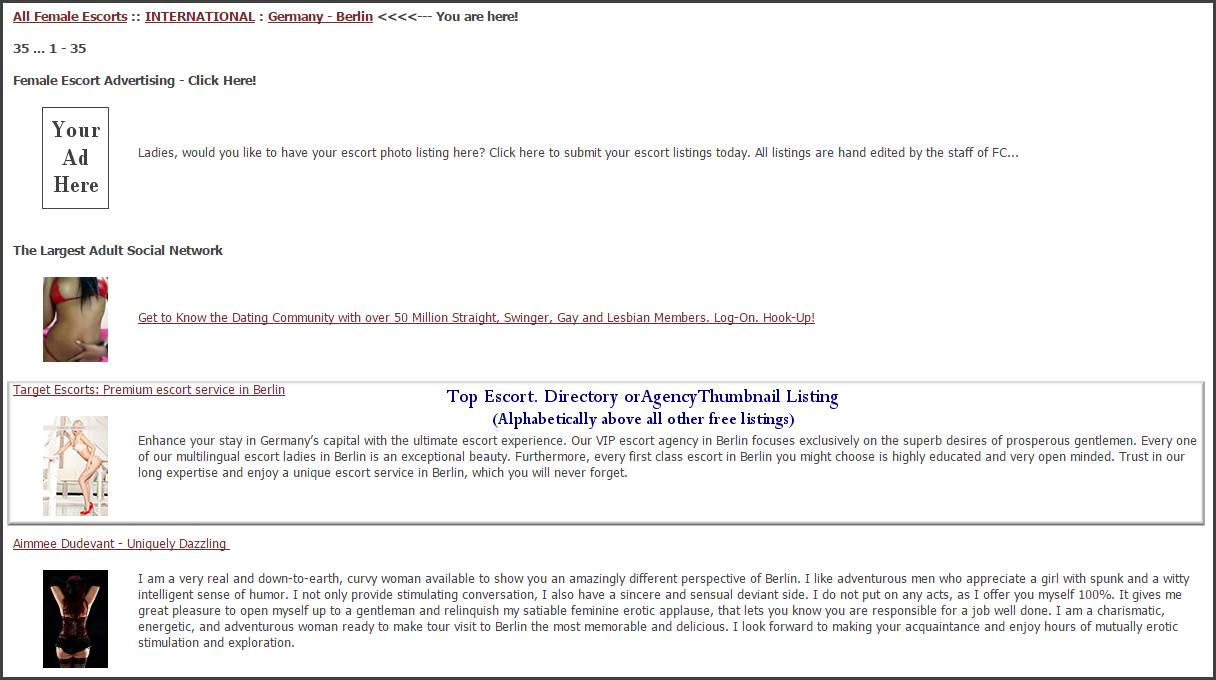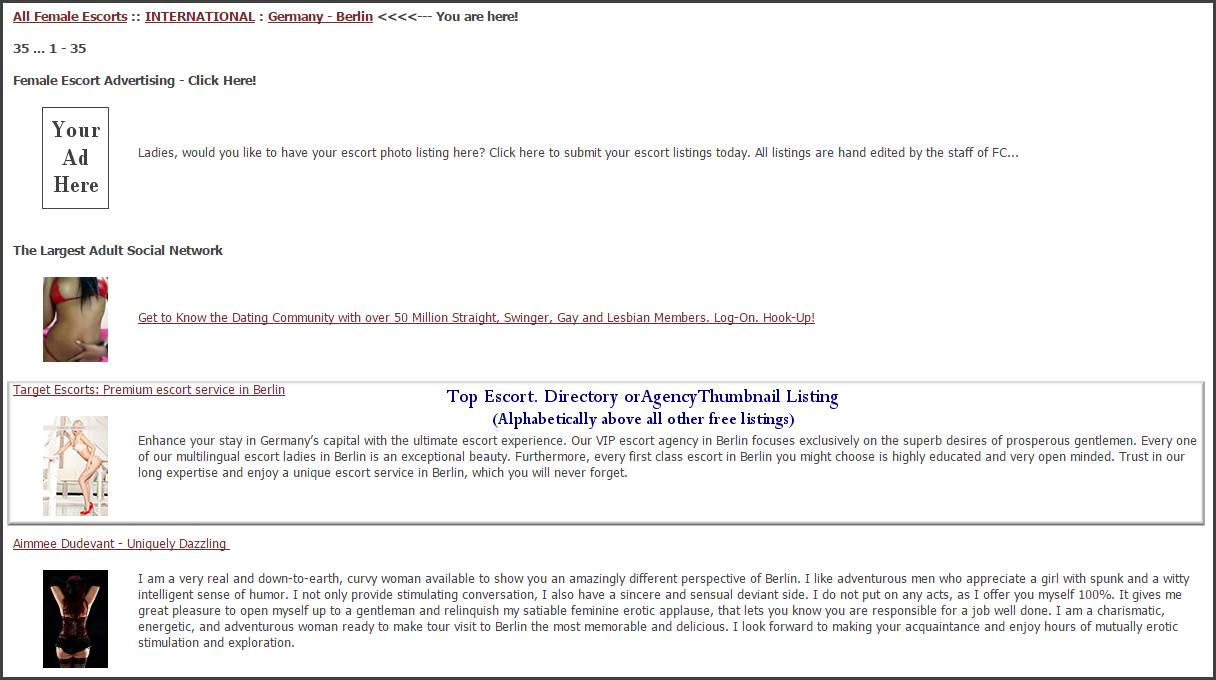 Escort listing at the top of your city, state or country.
Contact FC: Escort/Agency Thumb Enhancement - $35
________________________________________________________
Escort Banner Advertising 200$ per year - There are over 300 global locations to choose from...
(BONUS - If you order a banner placement, we will also place your 'premier thumbnail listing' with other sponsored ads, under your city.)

Top Escort/Agency Banner - $200 per year
Contact FC: Yearly Escort Advertising - $200
________________________________________________________
Front Page Advertising 900$ per year - (http://femalecompanions.com)

Front Page Thumbnail Listing
Contact FC: Yearly Escort Advertising - $900
________________________________________________________
If you have any questions, email our
advertising dept.